CAST
Ted Neeley
Ted Neeley - Official site
Ted Neeley - Home on Facebook
Ted Neeley - 2019 EU Production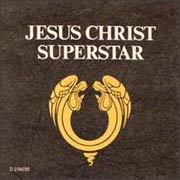 Mainly MIDI files
My JCS MIDI Collection Page
The LARGEST collection of Jesus Christ Superstar MIDI files ANYWHERE in the World (that I've seen) is right HERE on this site!
I (Robb) have collected every JCS MIDI file I've been able to find on the internet and put them here.
I've offered my descriptions and I've credited the arrangers when possible.
I'm also adding my own JCS MIDI files that I've been creating with the goal in mind of making them THE BEST in the WORLD. I've got a good start.
Check 'em out!
FORUMS
Jesus Christ Superstar Forum (good)
Jesus Christ Superstar.net Forum
OTHER

ANDREW LLOYD WEBBER'S Really Useful Group
JesusChristSuperstar.com - Really Useful Group
Jesus Christ Superstar page at ALLmusicals.com
The Ultimate JCS website
That's what "they" call it, but I wouldn't call it that.
Musical Heaven - Jesus Christ Superstar
PHOTO ARCHIVE: JCS on Stage and Screen

http://www.afternight.com/jcs
http://www.elijah.org/fenholt/jcsindex.htm
http://www.jesuschristsuperstar.it/